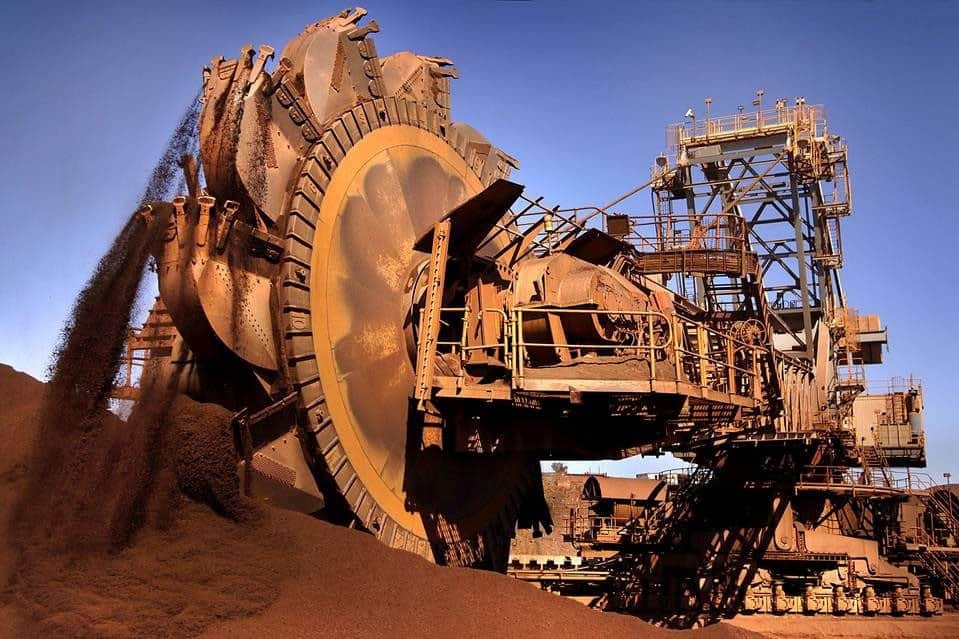 The mining industry looks to be rebounding in 2018 and beyond. The Mining in Australia 2017-32 report shows exploration, production and maintenance are all set for a boost in action.
Solid global economic growth will help support commodity prices, new investment and expenditure. Activity appears to be on the rise in all areas of the sector, hopefully an indication of some exciting times ahead.
Last financial year saw growth of 2.5% in mining production, this figure is expected to more than double to 5.5% next financial year.
Source: Business Insider Australia
Commodity Prices on the Rise
Commodity prices have been on a steady rise, Liquid Natural Gas supported by Iron Ore is set to drive healthy growth in Australia's resource and export volumes over the next two years. The investment boom as a result, has translated into a boom in production. Australia is expected to take over Qatar and become the largest LNG exporter by 2022.
This activity will hopefully translate into substantial growth in overall mining production over the next five years, creating some excellent opportunities for the sector.
An increase in the price of commodities has resulted in greater interest in exploration. This translates to an expected 8.7% rise in exploration in the next financial year and a continued climb to 40% over the next five. The turn-around in pricing should help to silence some of the doubt and provide renewed confidence in the sector.
Maintenance set for the Biggest Win
Maintenance has worn the brunt of cost cutting efforts in recent times but fortunately for those involved, this is expected to change. There is greater need for the services because of a larger, post boom asset base meaning contractors involved in mechanical, electrical and equipment servicing are set for billions of dollars' worth of opportunity. This translates to maintenance and servicing of mining, oil and gas facilities receiving an expected increase in activity of around 60% over the next five years.
Due to the high commodity prices, miners are catching up on the maintenance backlog. The strongest growth is expected to occur in oil and gas where activity is tipped to triple, the rest of the sector is also looking really promising.
There is a need to begin more maintenance activity across the board, a lot of this work was put on hold due to lower commodity prices. Now, because of the price rise things can get back on track. The money now being spent on maintenance is a huge positive for crews. Many work locally and the increase in activity means more jobs for the regional areas.
More money being spent and more jobs in the area means greater security for employees and contractors. With large sums of money being injected into the industry because of strong commodity prices, catching up on maintenance backlogs has now become viable again.
This all points to further growth and opportunity, all areas of the sector, investment, exploration and production are benefiting from a strong climate. Maintenance services being brought up to date and continued is necessary to support this growth. Contractors and those involved in servicing and maintenance can look forward to some exciting times and take advantage of a timely boost.
Mining Growth Equals a Healthy Economy
The Minerals Council of Australia report indicates the mining industry is the leader in innovation, helping to drive economic growth. The mining industry was responsible for 11% of the growth of Australia's GDP in the third quarter of 2017. The increase in exploration incentives being driven by increasing commodity prices will hopefully translate into an increase in the overall activity in the sector.
An increase in exports because of the increase in action and the attractive pricing activity should hopefully contribute to a boom year for the mining industry. Which will be exciting news for the Australian economy.
Maintenance Support
We specialise in innovative solutions. If you have a problem or require help streamlining your on-site maintenance, get in contact with us today. We are excited to work with you to create a solution. Contact Us
General Enquiry
general enquiry form